Double Your Fat Loss, Build Lean Muscle, and Get in the Best Shape of Your Life in Just 8 Weeks During the Fit 4 Photos Lifestyle Transformation Challenge
Get rid of those workout DVDs, throw out those diet books, and ignore everyone who says it is impossible… Thanks to the Fit 4 Photos Lifestyle Transformation Challenge, you and a partner can have the body of your dreams in just 8 weeks!
1

Set Your Goal

I'm a big fan of clearly defining your goal. Otherwise, unclear goals get unclear results. What's your goal(s) for the challenge? Is it primarily weight loss? Do you want to gain strength and endurance? Do you want to get more lean and defined? Do you want to improve your marathon/triathlon time? Maybe, you just want to master some new exercise or nutrition habits. Whatever your goal is, be sure you know exactly what you want from this challenge.

2

Choose Your Membership Option

You have three options to choose from, boot camp, small group training, nutrition or a combination of the three. You can call me anytime (801-623-6717) for a FREE consultation to help choose which option is best for you.

3

Register & Get A Partner

After you've set your goals and clicked the Get Started Now button to choose your membership, it's time to officially register and find your partner for the Challenge. If you cannot find a partner, we have a waiting list that you can be added to and we will team you up with someone that needs a partner too. However, the partnership accountability always works best when you know your workout partner.
Fit 4 PHOTOS LIFESTYLE TRANSFORMATION CHALLENGE
8 Weeks of Training, Nutrition, and Coaching
Starting at Just $238...that's more than 1/2 off the regular price!
$1,500 Cash Prize For Winners!  Plus a professional make-over and photo shoot!
Kick Off Meeting w Photos and Measurements
Thurs, Jan 25th

7:30-9:00 PM
Start Date Training Begins
Final Photos and Measurements
Sat, Mar 24th

10 AM-12 PM
From the desk of Mat Gover Owner of EXL Fitness & Performance BS, CSCS Think back to the last time you went on a diet or started an exercise program with the goal of losing some weight. You tortured yourself by restricting your calories and spending countless, boring hours on the treadmill. You hated every minute of it, and even worse, you probably didn't get the results you were looking for—that lean, sexy body! We have all been there, struggling to reach our fitness goals. We've all tried to find the next diet secret to help us lose that last 20 lbs, the new workout routine that burns fat off all those stubborn areas, or the diet pill that will miraculously burn fat while you sleep. We have also seen those people who seem to have no problem getting in great shape. Somehow they know all the secrets, right? They only exercise a few times a week, never seem to have to eat rabbit food to get lean, and they always have great energy. What do they know that you don't? Well, today we are going to share that secret with you! They either are one of the few who are blessed with great genetics, or they have figured out that you don't have to starve yourself and exercise for hours to get great results. In fact, if you do either of those things, you are probably hurting your chances of having that lean, sexy body that you have always wanted more than you are helping them. The great news is…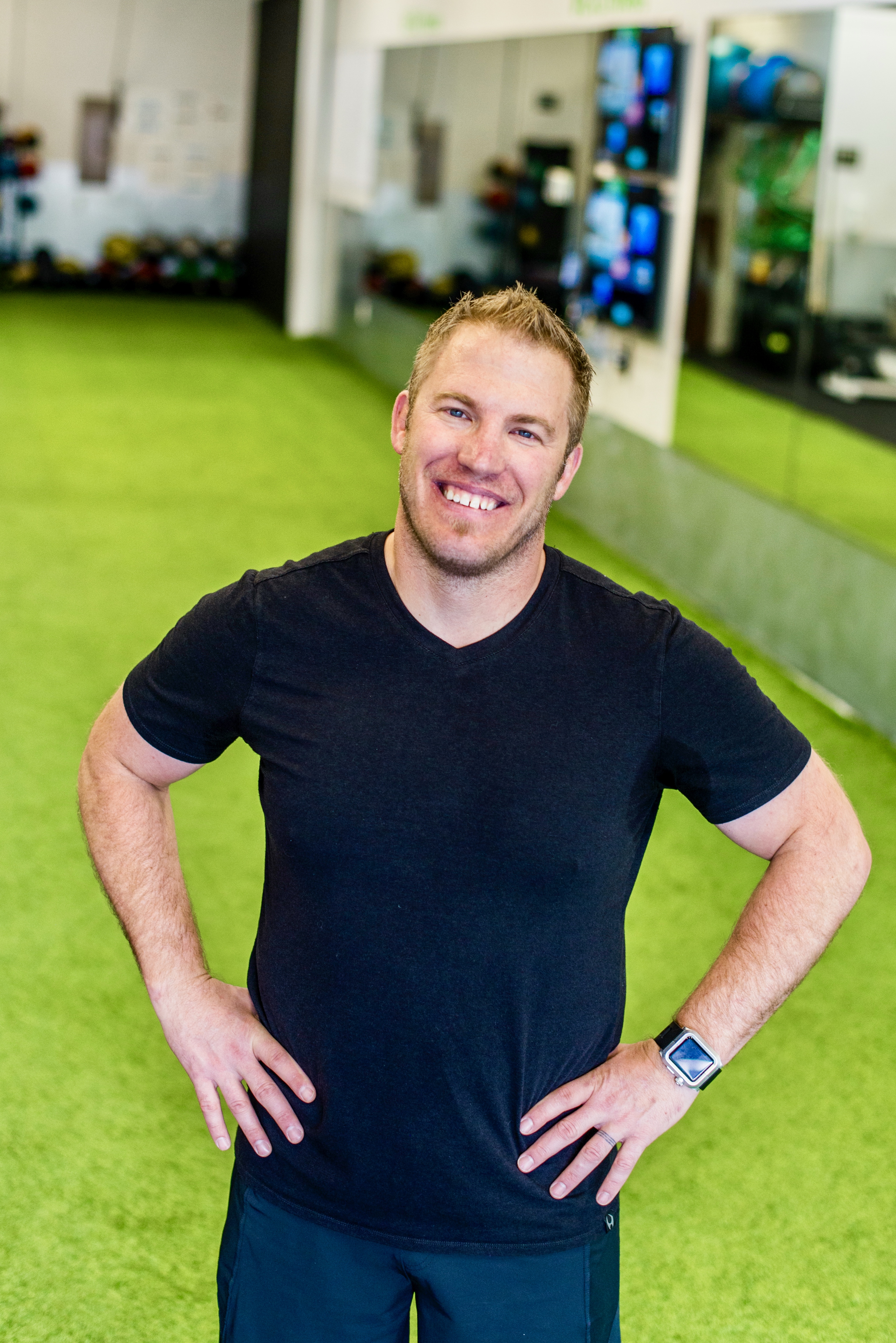 IT'S A NEW YEAR AND TIME FOR A NEW YOU!
Sure, a lot of people say they are going to turn over a new leaf each year and get in shape. However, many of them end up fatter and more out of shape than they were when they started.

But there is one huge difference: They didn't have access to the secrets that you do!

In our Fit 4 Photos Lifestyle Transformation Challenge, you will go through 2 phases of training and nutrition to help you get the best results possible.

You will be able to eat foods you enjoy, avoid starving yourself, and still burn fat!

The workouts will be quick, efficient, and fun so that you get the biggest bang for your buck and won't have to spend countless hours in the gym, or worse yet, on the treadmill!
So What's the Simple Secret To Getting AND Staying Lean?
Before we tell you, it is important that you understand this:

Losing fat isn't about doing things that others won't or don't. It is about knowing how to do it RIGHT!

The right way is always better than the hard way.

In fact, the right way makes it easier than ever.

First, you have to start with your nutrition, which is the most confusing part of the entire process.

There are hundreds, actually thousands, of different diets out there that all work… for a while.

However, none of them gives you the power to have long-term success like the nutrition plan you will get in the Fit 4 Photos Lifestyle Transformation Challenge.

This nutrition plan will allow you to eat foods that are typically considered forbidden on a fat-loss diet—not to mention that we encourage you to eat a lot.

No more starvation!

All the restrictions and starvation tactics result in a diet that simply isn't helping. Quite simply, you don't look lean because you don't eat lean!

This is why we have designed our Rapid Fat Loss Nutrition Manual for you to use during these 8 weeks and beyond. You can eat delicious, healthy foods that will help you burn more fat and build more muscle than ever before.
You have been working out wrong all this time!
The second secret to getting AND staying lean is your training program.

Sure, you can work out for several hours a day for a short period of time, and you might even get some results from it.

But soon enough, life gets in the way, and you can't get to the gym as much as you used to. Then what happens? You gain all that weight back and start getting depressed.

Also, when you work out a lot, you get hungrier, and when you pair that with a restricted calorie diet, it leads to disaster! You end up pushing yourself to the limit and eating everything in sight.

Our best clients and the ones who get and stay lean know that in just 3 short workouts each week, you can get amazing results and make training fit your lifestyle—not the other way around.

There is a formula to fat loss that we have figured out at EXL Fitness, and we want to share it with you!

Using our results-proven formula, you can burn tons of fat and build lean muscle to get that lean, sexy body that you have always wanted.

AND, you can do it in just 3 workouts per week!
It's Not Your Fault You Don't Know These Secrets
In fact, most people don't, and there is so much misleading and false information out there on fat loss that it is no wonder people are confused.

BUT in the Fit 4 Photos Lifestyle Transformation Challenge, we will make it easy for you. You will get the workouts, training, nutrition, and accountability that you need to get the body you want in just 8 weeks!

Here are some results from previous challenges and contests:
Here are our winners and a few of our participants from last year's challenge.

They learned the secret!!
All our challengers are winners.  Here are some more from previous years that may not have taken home cash, but they took home better fitness habits and better physiques.
"EXL gave me the tools to create and obtain goals.  They taught me a  new healthy lifestyle including exercise and nutrition habits"

~ Jeremy Hawley, 2016 Fit 4 Photos winner (lost 30 pounds)


"This challenge provided the opportunity to see what my body and mind could do.  I couldn't be more pleased with the results."
Jennie H
"EXL Fitness is the whole package, the focus isn't just on physique. The trainers are earnest and energized. They focus on 'how you feel', and have the knowledge and expertise in nutrition and the 'know how' to build your body to be your best friend."
~Heather F
"In just 2 months, I learned a sustainable lifestyle that will get me the body I want."
~Christine S
Take a second to imagine how life would be different if…
You had a lean, sexy body that turned heads everywhere you went.
You had more energy to do the things you wanted to do with your family and friends.
You demanded the respect of your coworkers, friends, and family because of your new appearance.
Everyone was wondering what your secret was and how you got the body of your dreams.
Finally you were able to stop being ashamed of your body and were instead happy to show it off!
The great news is that you can have all this and more if you choose to take part in our
Fit 4 Photos Lifestyle Transformation Challenge!
In the Fit 4 Photos Lifestyle Transformation Challenge,
you get:
Coaching from our world-class trainers to ensure you get the most out of your time in the gym
Results-proven nutrition plan and recipes that will make you wonder if you are on a fat-loss plan.
Support and accountability to ensure that you are having success every step of the way.
A real opportunity to transform your lifestyle effecting your confidence, your relationships, your energy, athletic performance and not to mention your health.
30-day "no questions asked" Money Back Guarantee
And Much Much More

30-Day 'No Questions Asked' Money Back Guarantee
Yup, if you're not completely satisfied with the first 30 days of the challenge.  I will give you a full refund.  There is absolutely no risk here.  We are that confident in our program.
PLUS, We're Offering $1500 in Cash Prizes to Lose Fat
Win $1,000 Cash

That's right! You can get amazing results just like the hundreds of other clients who have taken part in our challenges AND have the chance to win $1000 CASH!

Win A Photo Shoot

Get a professional "after picture" and portrait sitting with Trina Harris Photography.

Win A Makeover

Get your hair cut and styled
We will be closing the doors to this challenge on midnight Wednesday, January 24th.

So, hurry and register today! The partnership with the best overall transformation at the end of the 8 weeks will win $1000 CASH and individual male and female winners will win $250 each!

The winners will be selected based on not only their weight lost but also the total transformation they make as a partnership, which includes before and after pictures as well as attendance and participation. The EXL Fitness Team will vote for the winning participant at the end of the contest and announce the winner.
For As Little As $238, You Can Have The Body Of Your Dreams!
Grab Your Spot In the Fit 4 Photos Lifestyle Transformation Challenge Today!
At More Than Half Off the Regular Price, and With a Limited Number of Spots, This Opportunity will Go Fast.
Registration Closes at 11:59 PM Wednesday, January 24th!
P.S. – You can't get this 8-week program with any other gym. There are some good programs out there, but NONE of them provides you with all the components to shed fat FAST and keep it off.

P.P.S – These workouts and this nutrition program are the keys to your long-term success. This is NOT just a contest. It is a real opportunity to transform your life with more confidence, more energy and better relationships. It is time you took charge of your life and got the body you have always wanted. In just 8 weeks, you could be turning heads and having everyone wonder what YOUR secret is…AND you could win $1000!