Finally! A Program That Will Leave You Free Of Your Fat Loss Troubles And Give You Back The Freedom To Live The Life You Have Always Wanted…
The EXL Fitness Fat Independence Program is your ticket to break the habits that have kept you trapped in a body you don't want!
July 4th is all about our independence: the freedom from oppression of another government and the ability to make our own choices.
You might feel the same way about your current fitness level. You probably feel tired all the time, can't do the things you used to, and struggle to find the motivation to get started on any program.
You likely have developed habits that are keeping you from making any sort of progress in your fat loss and fitness.
And you know what?
The industry is full of myths, lies, and "miracle drugs" that are keeping you in the dark and leaving you in worse shape than before you tried them.
Well, it is time that you took a stand!
It is time that you gained back your freedom and broke free of all the things that are holding you back from achieving the body that you want.
We all deserve to be able to live our life to the fullest. And if you are anything like us, you want to be active, healthy, and fit to get the most out of life.
When you feel great about yourself, it seems as though everything else gets better along with it.
To help you celebrate our nation's independence, we personally invite you to take part in our Fat Independence program during the month of July.
In our Fat Independence Program you will finally be able to realize your full potential and get on track to becoming fit, healthy and active.
Just because it is summer doesn't mean that it is too late to make big changes in how you look and feel. Now is the perfect time to start!
If not now, WHEN?
In our Fat Independence Program, you will discover:
How to get twice the results in half the time during your workouts
A nutrition plan that will allow you to enjoy what you eat while burning fat off your body
Why accountability is the key to breaking free from your bad habits
New habits that will help you burn fat and KEEP IT OFF!
This program is perfect for anyone that is looking to break free of their old, unhealthy habits and start creating a new lifestyle that will leave you feeling fit, confident, and healthy.
This 28-day program will give you a jump start to a brand-new you!
You can start your 28-Day Fat Independence Program anytime during the month of July for as little as $99.
We have 2 programs to choose from…Personal Training Boot Camp or our Small Group Personal Training Program.
If you are ready to make some BIG changes to your body, don't hesitate!
Follow the links below to sign up.
Here's what you'll get in your 28 Days of Amazing Fat Burning Training:
1 - 28 Day Fat Loss Formula (4 weeks of fat igniting meal plans)
2 - EXL Fitness Nutrition Success Guide
3 - Vegetarian Meal Plans
4 - Grocery Shopping List
5 - A One-to-One Success Session with one of our trainers to discuss your goals and get individualized coaching
6 - Online Accountability Program to Keep you on Track with your Goals
7 - Unlimited access to your trainer (online, email or text)
8 - Home Workouts to do on the Days you're not in the gym
9 - and of course… 28 days attending 3x week of our world-class training either in our Personal Training Boot Camp or Small Group Personal Training Programs.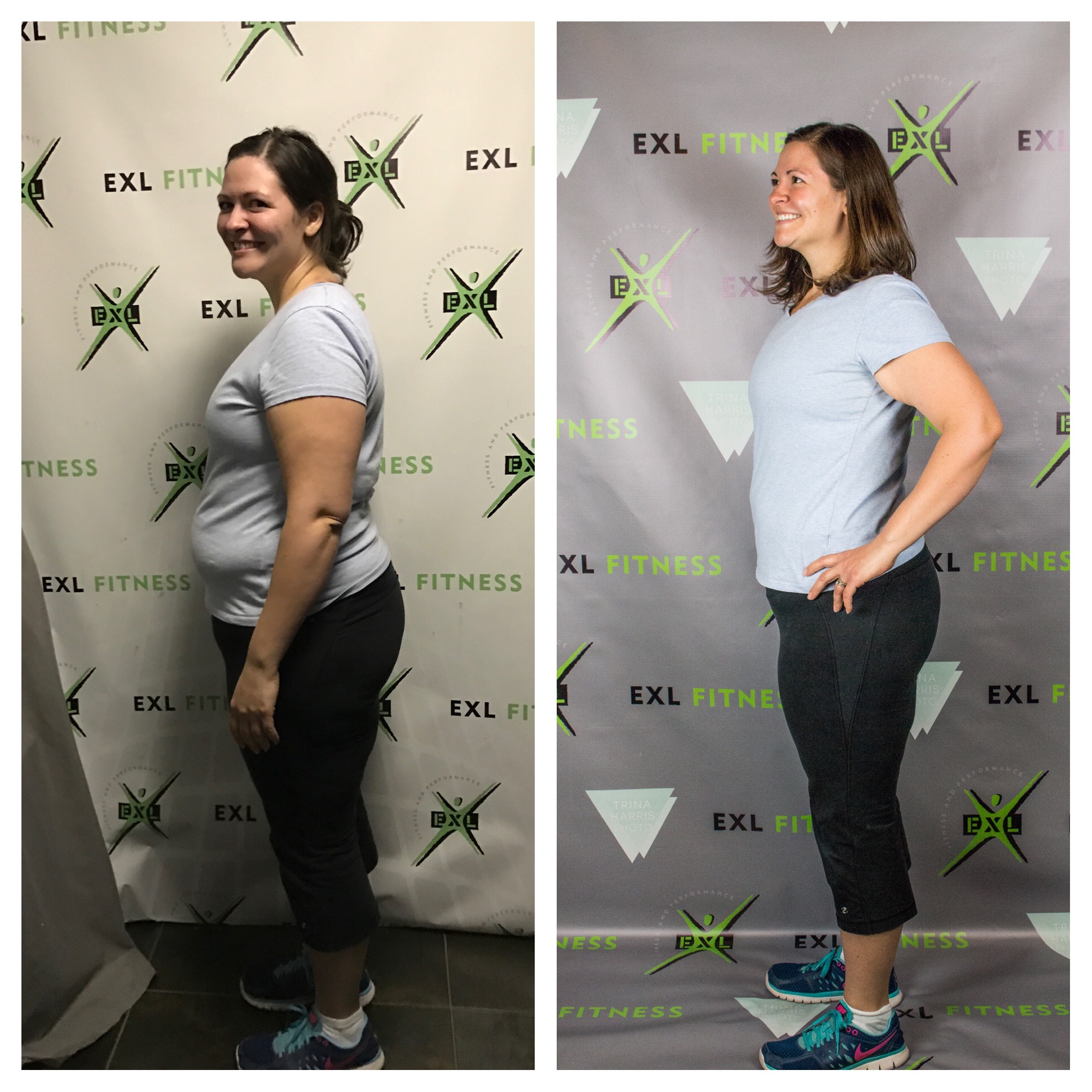 Andrea Blatter
When I lost weight in the past I was doing the nutrition part all wrong and now, thanks to EXL, I'm doing it right.
Mark Berntson
EXL is exactly what I need to reach my fitness goals. They have a motivating staff, friendly clients, fun field trips, nutrition accountability groups and tailored workouts for every BODY. At EXL I get the results I want faster and have more fun doing it. Thanks EXL I love the way I feel after I finish a workout with you.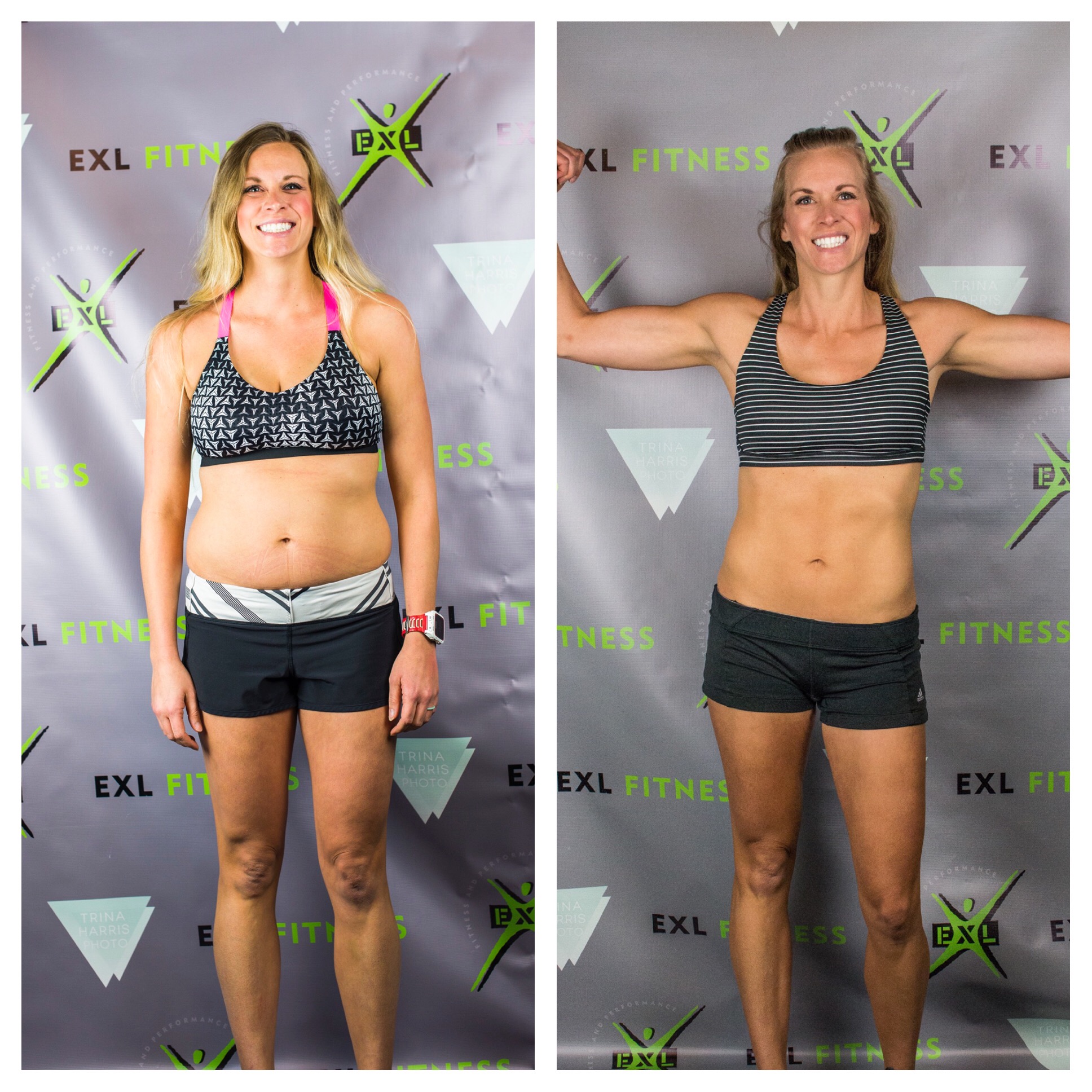 Felicia Borchert
I've learned not only how important weight training is, but I've completely transformed my nutrition with the help of EXL. I've never felt more in tune with my body.
Personal Training Boot Camp
OR

Bring a Friend and you can BOTH sign up for

$84 each
Small Group Personal Training
OR

Bring a Friend and you can BOTH sign up for

$179 each

Our 30 Day 100% Money Back Guarantee
We are even offering a 100% money back guarantee. If you are not 100% satisfied at the end of 30 days with the program, we will refund every penny of your payment. No questions asked.

Frequently Asked Questions
What's the difference between Personal Training Boot Camp and Small Group Personal Training?

Boot camp is a larger setting, up to 18 clients in a session. It's for healthy adults wanting to raise metabolism, lose fat and get fit. Everyone in camp does the same workout. We offer different levels of each exercise so all fitness levels are challenged. Small group personal training is performed in a small group of no more than 7 clients (most sessions only have only 2-4 clients). Clients have their own program designed around their specific goals and limitations. It is ideal for those with specifics goals not addressed by boot camp. It is also ideal for those that aren't fit enough for camp or unable to do camp do to an injury. Because of the smaller more personal setting it is favored by those wanting more coaching and attention than found in boot camp.

Will Boot Camp Kill Me?

This is a fair question. We have lost only a handful of campers in the last month….J/K. NO!!!, camp will not kill you. Our coaches teach multiple levels of every exercise that will accommodate almost all fitness levels. If you can't perform an exercise due to fitness level or an injury our coaches have multiple "work around" exercises you can perform. Will camp be hard? Yea, you would be disappointed if it wasn't. You will be pushed out of your comfort zone under the watchful eyes of your coach. You will do things you didn't think you could do, but our coaches will keep you safe. If you have questions or concerns always discuss them with your coach.

When do I start?

You can begin any day in July, but we are closed the week of the 4th. So the first day would be July 10th.

Do I need to complete an orientation first before I start training?

No, you can begin without having completed an orientation. Our coaches will walk you through the warm-ups and the exercises during camp. As far as an orientation we recommend you attend one fairly close to your start date. They are offered every week and can be booked by contacting Mat (801)836.7185.

What is the schedule for Personal Training Boot Camp and Small Group Personal Training?

The schedule is found here. Boot campers can attend both the one hour long boot camps on MWF as well as the 30 min Express Boot Camps on TTHSa. Small Group Personal Training clients can reserve and attend any of the small group sessions as long as there is room. Small Group Personal Training credits will also work for any of the camps as well.

How long are my credits/sessions valid?

You have 28 days from your first visit to use all your credits. All unused credits expire after 28 days.

What if I have a trip or a vacation planned during my 28 day program?

No problem, we will simply extend your 28 day expiration date accordingly.

How do I get my Success Session?

Schedule your Success Session with Mat (801.836.7185). It usually can be done over the phone and takes about 30 minutes.

How do I get my nutrition resources?

All the resources can be found and downloaded on the EXL Member Hub. You should have received an email with your username and login upon completion of your Success Session (call and coordinate your success session with Mat 801.836.7185). The Member Hub is a different site then the scheduling system. They both use your email as your username but usually have different passwords. If you can't find your login, click the link above and follow the 'forgot my password' link (remember your username is your email address). If you still have difficulty contact Mat.